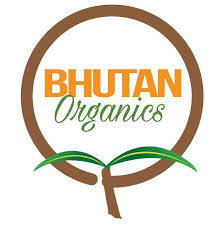 Bhutan Organics is an initiative to grow and develop organic products out of Bhutan. That includes healthy and nutritous products developed by local farmers. The products are sourced from different parts of the country.
---
SABAH Bhutan is currently supporting more than 974 Home Based Workers throughout the country in 8 clusters. We have provided training to more than 200 beneficiaries, both within the country & in India. Women have been exposed to improved & better production facilities and also taught basic business management & entrepreneurial skills.
Our beneficiaries are now also able to take up tailoring services, after availing many months of training in India. SABAH Bhutan now supports regular income generation on a monthly basis to more than 50 women.
---
Tarayana Rural Crafts (TRC) is an initiative of the Tarayana Foundation, established to support rural artisans in product development and marketing of craft products. The enterprise was born out of the Foundation's livelihood interventions in the most remote villages of Bhutan, as a means of sustainable & fair income generation options for the rural poor.
The TRC has been providing services to the artisans & Self Help Groups (SHGs) through skills development training, financial literacy, product enhancement through improved techniques and marketing of products.
More than 60 SHGs and 100 artisans from all over the country are engaged in organized production of about 8 different product categories with more than 30 distinct product lines.
 The overall objective of the Tarayana Rural Crafts is "the promotion of the welfare of the rural artisans and their skills, providing them better facilities for self sustained income and generation of employment; thereby uplifting the economic opportunity of the artisans in Bhutan"
---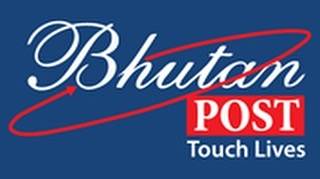 Bhutan Post is Bhutan's oldest postal service institution established in the early 1960's. The postal services has produced some of the finest and best stamps in Bhutan and even internationally is recognized for its authenticity and heritage.
---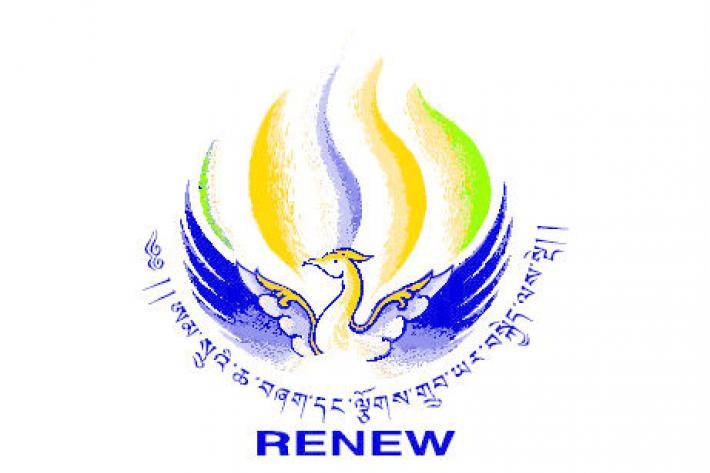 RENEW Bhutan celebrates the crafts created by RENEW-trained women and sells their unique, high quality-products. All proceeds from the sale will directly benefit the women artisans to ensure the continued development of their skills and livelihoods.
---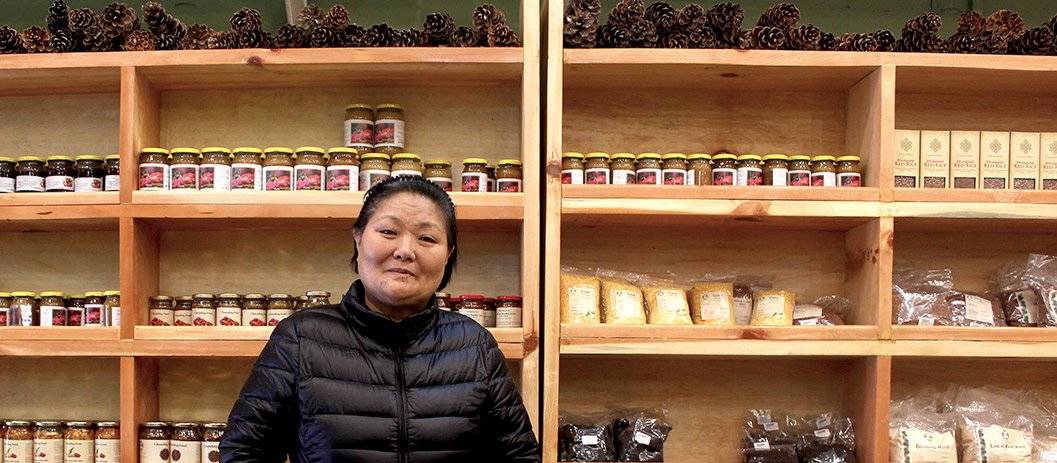 Kesang Choedon is the founder of Chuniding enterprises. Formally trained in the prestigious Indian Police Service (IPS) in Hyderabad, India, she served the Royal Bhutan Police for 23 years as one of the first two women Police officers in Bhutan. Eventually it was the passion for Bhutanese food, desire to Promote our local food culture and the concern about the degradation in traditional and local food practices with the rapid globalization, that empowered Kesang to make a difference.
Growing up in an environment where food and preparation of meals was a primary event of day-to-day life, she developed her culinary skills to become a self-taught chef with over decades of experience, and now specializes in Bhutanese cuisine and food culture. She was also recognized as the 'Woman Entrepreneur' of the year, 2015.
---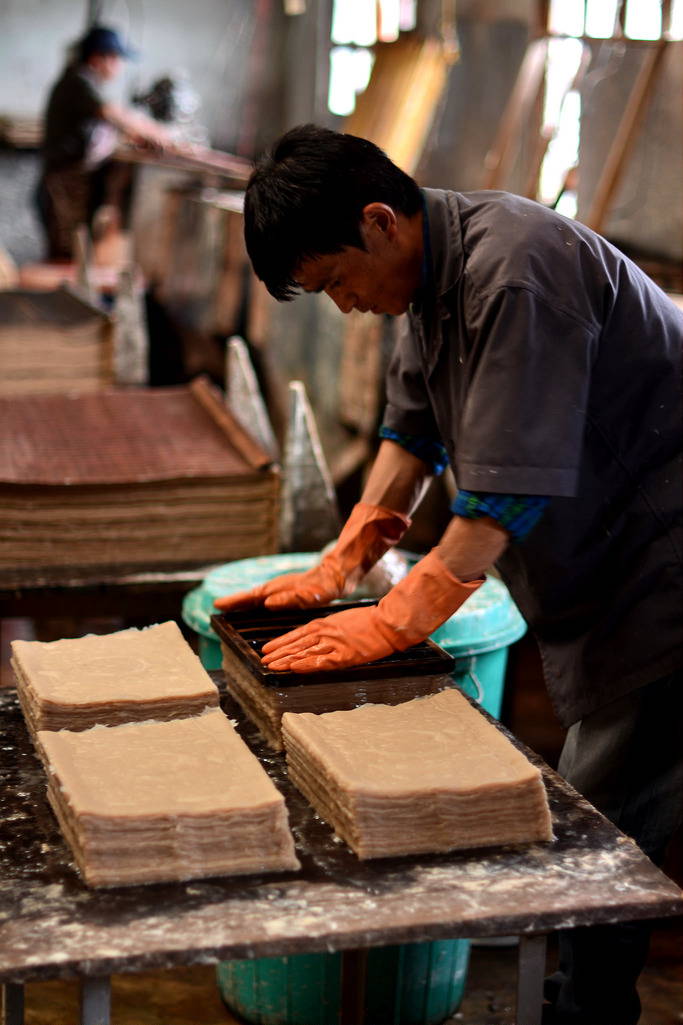 Jungshi Paper uses the bark of two tree species, the Daphne tree and Dhekap tree in the manufacture of traditional paper. The factory's entire process of producing handmade paper is using ancient traditional methods that have been practiced for generations. Deh-sho paper was originally used by monasteries for woodblock and manuscript books and also for writing prayer books.
The Jungshi paper factory continues to preserve and promote this age-old Bhutanese tradition. It also produces a various paper related products.
---
We are a Herbal tea unit at paro. We deal in MORINGA tea and ROSELLE tea. All our raw materials are from the sub tropical and tropical regions of BHUTAN.
---
Druk Herbal Cordyceps is an export company recognised and licensed by the Department of Trade, Ministry of Economic Affairs of Bhutan. Nima Yosel Dorji was the founder of the company and the company was initially started in the year 2012 which was gradually expanded its exports in the international market from 2016, Since then the company exported numerous high quality Cordyceps Sinensis and Matsutake Mushrooms to virious countries and it is one of the renowned exporter and distributor in Bhutan.
---
---